If you're looking for a web design company that can help you create stunning, effective websites, look no further than our website design services at Caweem.
We have years of experience designing websites for businesses of all sizes, and we know how to create a site that will help you achieve your goals.
Whether you're looking to increase sales, attract more visitors, or simply improve your online presence, we can help.
Our website design services are comprehensive and include everything from initial planning and strategy to design, development, and ongoing maintenance.
We'll work with you to understand your unique needs and create a custom website that reflects your brand and drives results.
Contact us today to learn more about how we can help you take your business to new heights.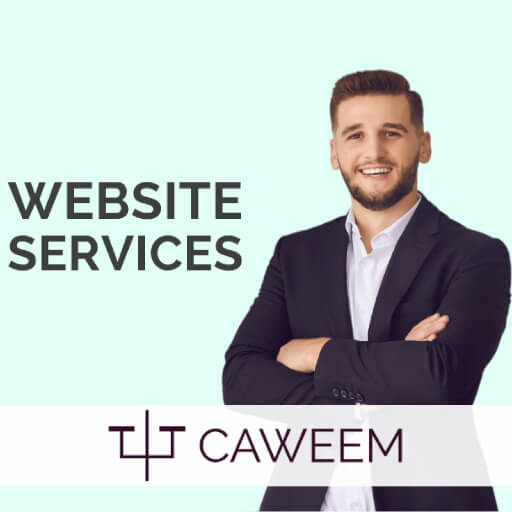 SEO, PPC, Analytics and more
Our Web Design Principles
Our Website Design Standards
Benefits of having a Website
Everything Our Services Include
Professional and Custom Services
Affordable Website Design
Website Instant Cost Estimator
Contact us for the Best Prices!
Premium Web Design Services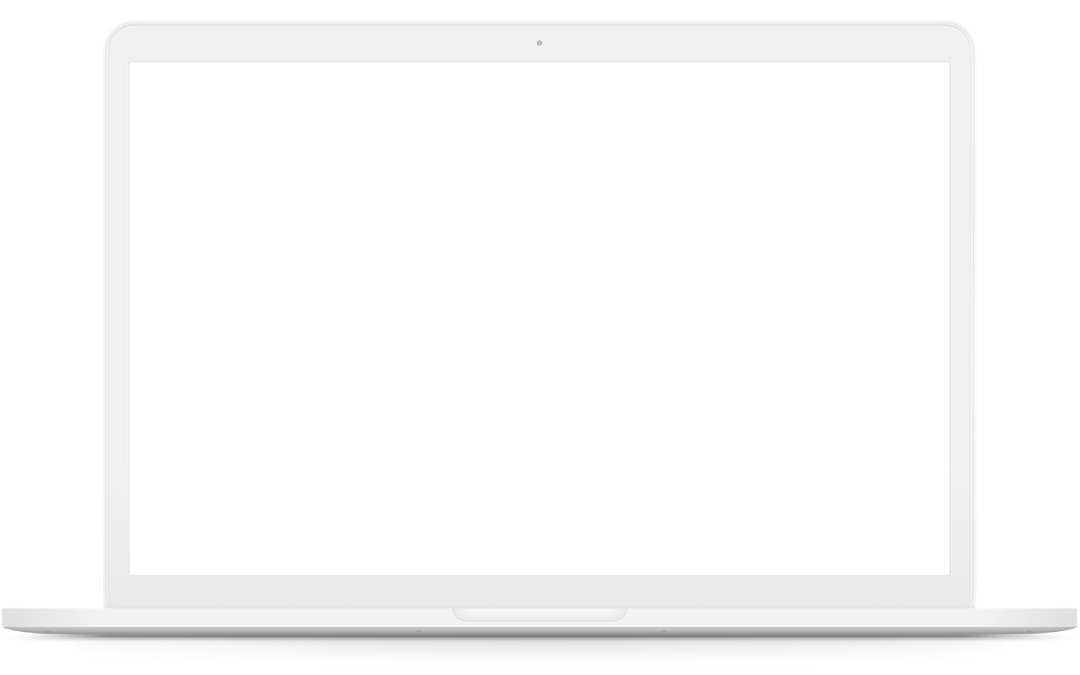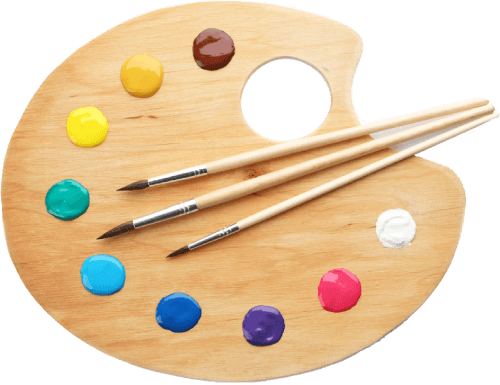 Design is the intermediary between information and understanding.
These eloquent words of the famous painter Hans Hofmann best portray our web design philosophy at Caweem, where we strive to build digital experiences that fascinate the masses, while connecting you with your end-users.
Avail our web design services and we will be there to assist you at every step of the journey.
If you are need other digital marketing services, we also offer:
Branding and logo design,
Choosing a SEO-friendly domain name,
When developing websites, we make sure that each and every element of your website's UI, including the content, design and functional elements, are tailor-made to fulfill your growth ambitions.
Landing pages are created to perfection and the Call to Action elements or CTAs are positioned meticulously, all with the sole purpose of maximizing conversions.
We also build e-commerce websites powered by WooCommerce and can integrate Payment Gateways like PayPal, Stripe, Braintree and many more into all kind of websites we build, so that you can conveniently accept payment for your products and services online.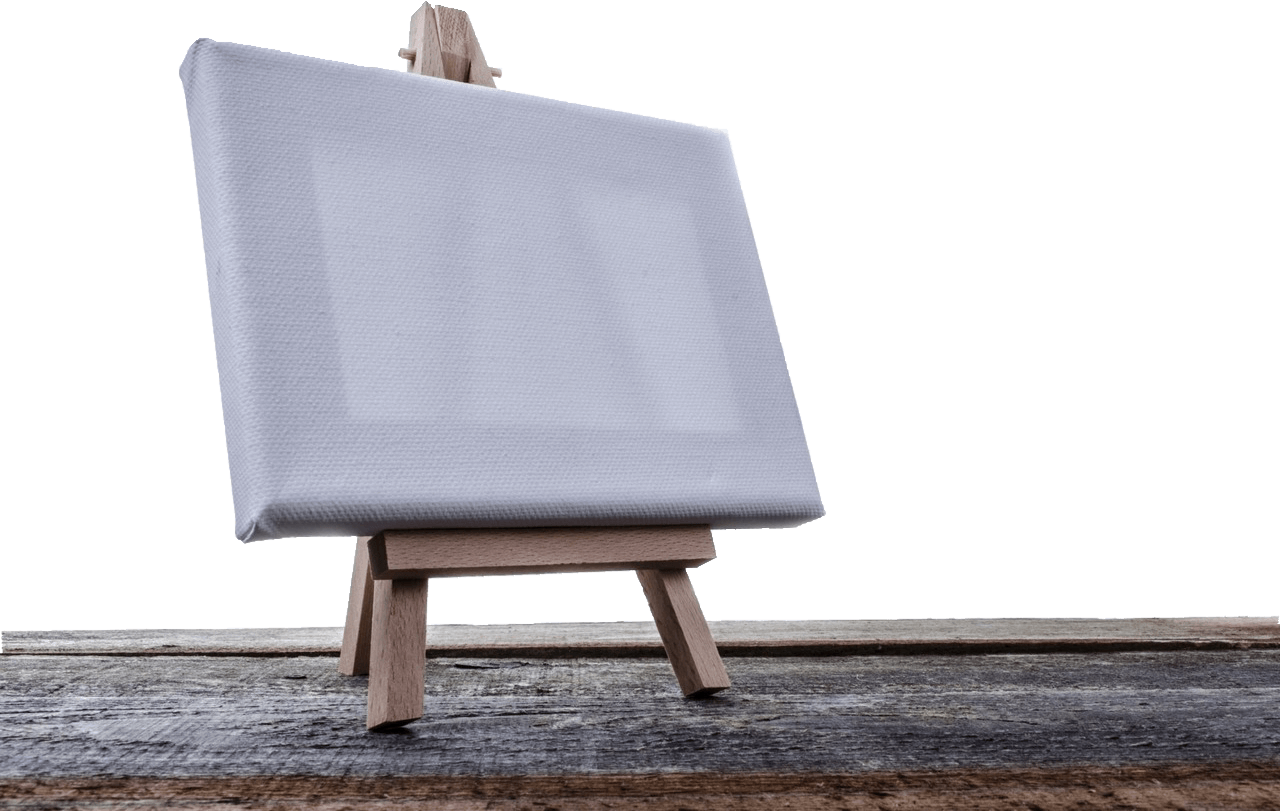 Search Engine Optimization
Who doesn't need SEO services for their websites? Keyword research, image optimization, On-Page SEO, Off-Page SEO, link building, Technical SEO, Search Engine Indexing. We will do them all for you.
Copywriting that converts
Copywriting is the art of writing "advertising" text in order to convince consumers to buy your products or services. At Caweem, we write persuasive copies that others could only dream of copying.
Search Engine Marketing
Need to promote your website with Google Ads? Rank on the top in Google with the help of our Google Ads Certified specialists, who have been rigorously trained by Google to help you grow your business online.
Web Analytics
To understand and track the behaviour of visitors to your website, we embed a few lines of code into your website. Insights generated from these are used to maximize your conversions and sales by enriching your website's UX.
Content Delivery Network
Based on the web hosting you pursue, you may also require the setup of a Content Delivery Network, or CDN to improve your page load times, and we can do this for you as well.
Website Maintenance
At Caweem, we nurture your website with lifetime support, updates and upgrades to help you not just survive, but also thrive!
Goal-Oriented Design
You define your objectives. We will turn them into reality.
User-Centered Design
In the digital world, the end-users are the judge, the jury and the executioner. So we design websites that your users will love
Simplicity
Simplicity is the ultimate form of sophistication, so we make everything as simple as possible to avoid confusing your end-users.
5 Website Design Standards We Follow
If you hire us at Caweem to design your website,  you can be sure that we will adhere to certain web design standards when building your websites. 
These standards are simple to implement but yield tremendous results for the success of your business. 
Here are the top 5 website design standards that we at Caweem follow when creating websites:
SEO Optimized Website Design
When it comes to website design, search engine optimization (SEO) should always be top of mind. A well-designed website that is optimized for search engines will help ensure that your site is visible to your target audience, when they are searching on Google and Bing for terms that are relevant to your business.
So what does an SEO optimized website exactly mean?
To answer that question, you would first have to understand what SEO is.
SEO is an abbreviation for search engine optimization, which involves optimizing a website, blog, or a web page so that it ranks up on the top of a search engine when a user types in a relevant keyword.
There are many things that go into improving the SEO of a website including creating highly valuable content that your users will love sharing on social media like Facebook, Twitter, Instagram and LinkedIn, and other website owners or bloggers would love linking out to.
But when it comes to improving the general overall SEO friendliness of your website, we improve it by working on:
increasing overall website speed to improve user experience,
increasing page load speed of individual pages while decreasing page load times,
ensuring that webpages use the correct meta data,
checking robots.txt to make sure that it is valid and not blocking any important pages from being crawled by search engines like Google and Bing,
and by improving several other technical SEO aspects of the website and individual pages
Wondering why your website should be SEO optimized?
Well, it turns out that when people are looking for a product or service online, they start off their search with search engines like Google and Bing, so having a website that is SEO optimized will ensure that your website ranks higher in search results of these search engines, which will improve your chances of being found by those potential customers and clients.
As a result, at Caweem, we take a holistic approach to SEO when it comes to our website design services. We believe that SEO should be an integral part of the design process, and not an afterthought.
This is why we take various factors into account when designing and optimizing our clients' websites for search engines.
From the layout and structure of the site to the use of keywords and other metadata, we make sure that everything is taken into consideration in order to give our clients the best possible chance of ranking high in search engine results pages.
In addition to our SEO friendly website design services, we also offer SEO consulting and training to help our clients better understand how to optimize their own websites.
So if you are looking for a website design with SEO friendly features, you have come to the right place.
Contact us today to learn more about our SEO-optimized website design services.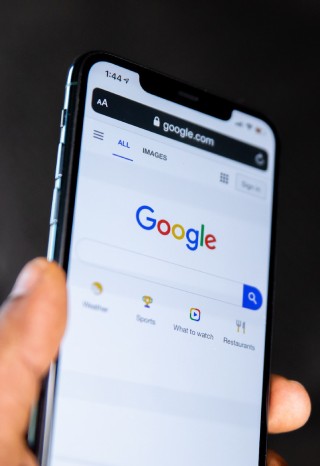 UEO In Web Design
At Caweem, if there is something that we care more about than the SEO of your website, that is the UEO of your website!
Why you ask?
Because Google says so.
This is something that you may never hear from other digital marketing agencies!
Nobody is talking about this. Nobody is focusing on this.
Which brings up the important question.
What is UEO?
UEO stands for User Experience Optimization, and as the name suggests, refers to the process of optimizing the digital experiences of users.
In contrast to SEO which focuses on optimizing websites for search engines, UEO focuses on optimizing websites for people, which in turn increases the rankings of these website in search results (SERPS).
Yes! You read that right!
Improving the page experience of your websites is so important for SEO now that page experience metrics used to evaluate the user experience on websites, including core web vitals, have now become one of the most important ranking factors for ranking on the top in Google search.
As a matter of fact, based on all the algorithm updates that Google has been releasing over the years, it is easy to see the pattern here: SEO is now becoming UEO.
For this very reason, we are giving more and more importance to UEO when creating websites.
In other words, when we optimize your websites for your users, we are directly optimizing your website for search engines as well!
This is because search engines like Google have to find the best content and the best experiences for the billions of people who are using Google everyday to find answers to what they are looking for.
At this point, you may be wondering: how do you improve the UEO of a website?
There are several things we do to improve the UEO of websites, including but not limited to:
Improving Core Web Vitals,
Reducing page load times,
Improving page responsiveness,
Improving UX(User Experience) and UI(User Interface) of websites based on user needs,
Simplifying the UI as much as we can,
UX and UI design based on industry standards,
Eliminating Cumulative layout shift,
Doing everything we can to improve the experience for users
Ultimately, we think UEO is going to be the successor of SEO.
So much so that we have even reserved two awesome domains names for Caweem: ueo.company and ueo.agency
Contact us now to learn more about how we can help improve the UEO of your website.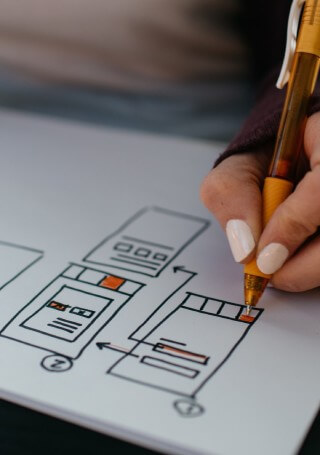 Security of Websites and Web Systems
With the ever-increasing rise in cyber attacks and cybercrime, it is becoming more and more important for website owners like you to invest in website security services like the one we offer here at Caweem.
This is why, before you hire a website design company to create your website, you must ask them what website security solutions they include as a part of their website design packages.
Thankfully, at Caweem, all of our web design packages include state-of-the-art website security services by default as a standard!
In fact, our web developers use the latest in security measures to ensure that your new website is completely safe from hackers and other cyber threats.
Some of the security solutions we provide include:
Industry leading SSL protection to secure your website traffic with the https security protocol
Prevention against Brute Force Attacks
Security Logging of users
Two Factor Authentication
Blocking malicious IP addresses
File Permission Checks
User Activity Logging
Regular database backups
Google reCAPTCHA or hCAPTCHA for preventing spam and bad bots.
Scanning for Vulnerabilities
Monitoring malicious activities.
Regular website backups.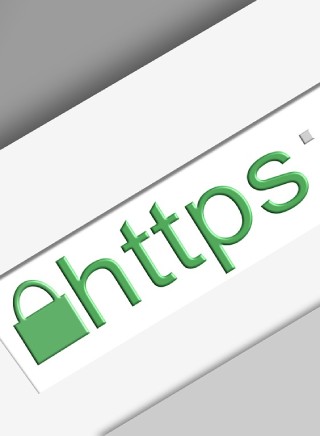 Responsive Website Design with Emphasis on Mobile Websites
At Caweem, all websites we design are 100% responsive.
To explain it in simple English, a responsive website is a website that 'responds' well to different screen sizes.
This means that a responsive website must look good on all types of devices including large desktops, laptops, tablets and most importantly, mobile devices.
Therefore, as a modern web design company, we always ensure that your new website is fully responsive and mobile friendly, so that your potential clients can easily access your website from anywhere on any device.
According to statistics, the use of smartphones and other mobile devices to access the internet has sky-rocketed and by 2025, it is projected that 5.25 billion people will use a mobile device to access the internet.
With this increasing usage of mobile devices, it has become very important that your website be designed in a way that allows your website visitors to access your content through their mobile phones and smartphones.
In other words, you need a responsive website to make sure your content is never denied to a mobile device user and that your website is not displayed on mobile screens in a way that worsens the digital experience of your website users.
As a matter of fact, responsive mobile website design is so important that Google has a full detailed documentation for website developers on how to make their websites mobile friendly and why why mobile friendliness is important for ranking high on the first page of Google.
In addition to that, Google has recently implemented a mobile-first indexing system, whereby websites are ranked on Google based on performance signals and Core Web Vitals scores as recorded from the perspective of a mobile user.
This is why, at Caweem, we go the extra mile and design websites with an emphasis on mobile website design.
In fact, compared to other website design agencies, we would call our approach 'mobile first'.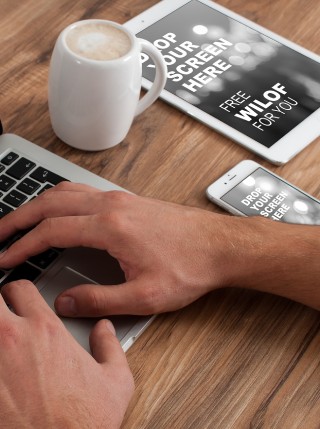 Modern Website Design
Modern Website Design is a term that is used to describe a website that has been designed using the latest techniques and technologies.
This type of design is usually characterized by a clean, minimalistic look and feel, and a focus on user experience (UX).
While this is the most popular type of design in existence today, it wasn't always this way.
Before modern website design became popular, websites had a traditional look and feel – one that incorporated classic website design.
While modern designs are more user-friendly and focus on simplicity, classic designs are more colorful, intricate, and artistic in nature.
This type of design is more colorful and incorporates more graphics than modern designs do.
As we move into the future, modern website design will remain the most popular type of web design due to its user-friendly and functional elements.
Furthermore, modern website design techniques are always changing and evolving, so it's likely that this type of design will continue to evolve in the coming years.
As one of the top web design agencies in America, we know what it takes to build an impressive website using modern website design techniques.
If you're interested in learning more about our services, please do not hesitate to contact us today!
Your content goes here. Edit or remove this text inline or in the module Content settings. You can also style every aspect of this content in the module Design settings and even apply custom CSS to this text in the module Advanced settings.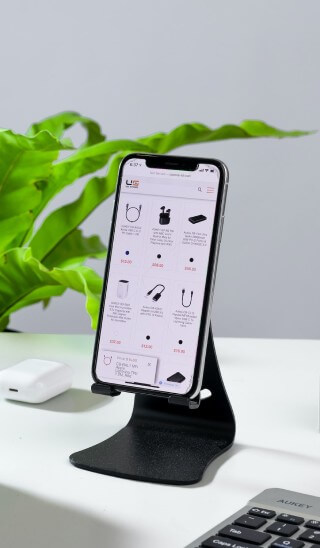 Top 6 Benefits of a Website
Highest Value for the Lowest Cost
Professionally developed websites can yield the highest Return on Investment (ROI) while incurring only a tiny fraction of the costs of a physical store.
The World becomes Your Market
Access a market of more than 4.54 billion people with a website, without being restricted by geographical barriers.
Do Business Online and Increase Sales
Boost your B2B and B2C sales by conducting business online through a website, and tap into an emerging market worth more than $4 trillion.
Build Credibility with an Outstanding Website
More than 75% of consumers judge the credibility of a business based on the company's website design. This is where we assist you in improving your brand awareness.
More Convenient for Potential Customers
At least 87% of consumers conduct online product research before heading out to check prices in physical stores, and 53% complete their transactions online just for convenience.
Beat your Competition at their own Game
There are more than 1.74 billion websites on the internet and chances are that your competitors have amazing websites too. Let's defeat them together.
Our Website Design Services Include Everything You Need to Grow Your Business
Your website is the first thing people see when they visit your business online. It can make or break your online presence. The look and feel of your website communicates how professional and credible you are as a business.
At Caweem, we take pride in creating eye-catching, modern website designs that enhance your brand and draw in new customers. Our web design services include all the website services and website features that you will need to grow and expand your business online.
Here are the top 14 web services that we provide as an option in our website design packages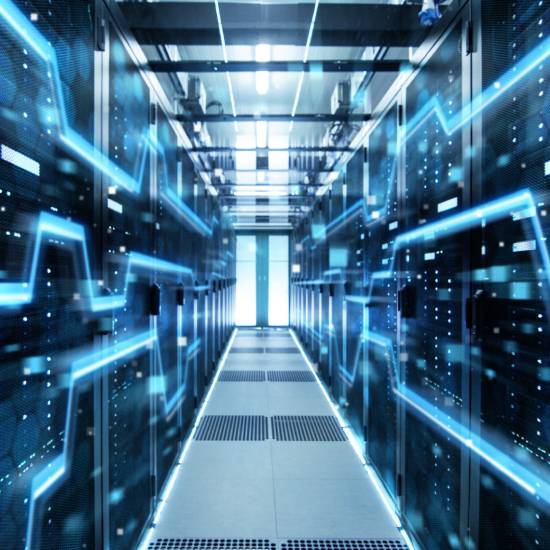 Unlike other web design agencies, all of our web design services include premium ultra high speed web hosting solutions with superb performance features that are designed to meet the needs of our website design clients.
We are proud to provide cloud hosting solutions based on technologies like Google Cloud, Amazon Web Services and DigitalOcean, which makes our hosting services scalable and very reliable.
In fact, we are so proud of the performance of our cloud hosting service that we call it ProudCloud!
These scalable web hosting services provide our clients with the flexibility they need to grow their businesses online.
And in case if you ever need help with web hosting, you can easily get help from our team as all of our hosting solutions are supported by our 24/7/365 support team, who are available to help our clients with any issues they may have.
Our web hosting services are also backed by our 100% uptime guarantee, which ensures that our clients' websites will always be accessible to their visitors.
If you want to host your website on another web hosting platform of your choice, that is absolutely fine too!
And, depending on the needs of our clients, we also recommend some of our clients to consider the hosting solutions offered by Nexcess too.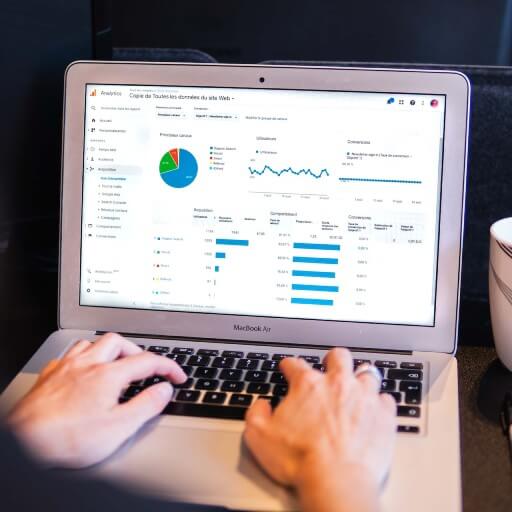 As a website design company, we understand the importance of web analytics and how it can help you track your website's performance.
That's why we offer web analytics management services as part of our overall website design services.
Our web analytics services can help you track your website's traffic, engagement, and conversions, so you can make informed decisions about your website's design and content.
With our web analytics services, you'll be able to track your website's progress and ensure that it's meeting your business goals.
Contact us today to learn more about our web analytics management services.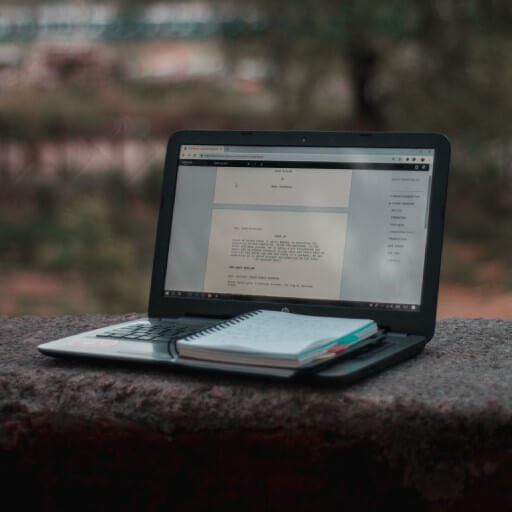 Along with SEO, website copywriting is one of the most important ways of online marketing to introduce your products and services to a wider audience on the internet. 
In the simplest terms, website copy is the text or the words that you read on the web pages of any website that you visit. 
However, website copy is not just some ordinary text. It is "marketing text" that is highly persuasive and influential and has has been crafted by marketing experts like us at Caweem to promote your products and services.
In other words, the copy that you use in your website content is what influences your visitors to take specific actions, such as purchasing your products or services, submitting a contact form, downloading a eBook or app, or subscribing to your newsletter. 
This is why website copywriters have to put a lot of effort into creating marketing copy for use on websites.  
At Caweem, we can help you create high-quality copy that will encourage your visitors to take the actions you desire. 
Contact us today to learn more about how our website copywriting services.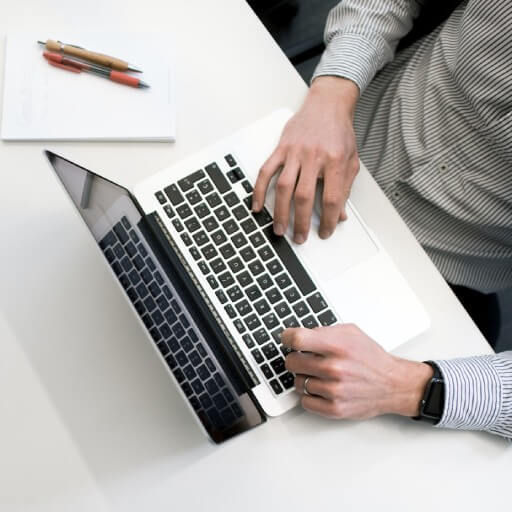 If you're looking for high-quality website content that engages your audience and drives conversions, look no further than our website content writing services. 
Our team of experienced writers will create compelling, original content that speaks to your target audience and helps you achieve your business goals. 
From blog posts to full-fledged articles, we'll help you create content that drives results. 
We know what it takes to create content that people will want to read, and we'll make sure that your website is designed to showcase your content in the best possible light. 
If you are creating a new website and if you're looking for help creating content that drives results, you will find our content writing services second to none.
Contact us today to learn more about our content marketing services and how we can help you drive traffic and conversions with your content. 
Let's work together to ensure that your content is engaging and effective.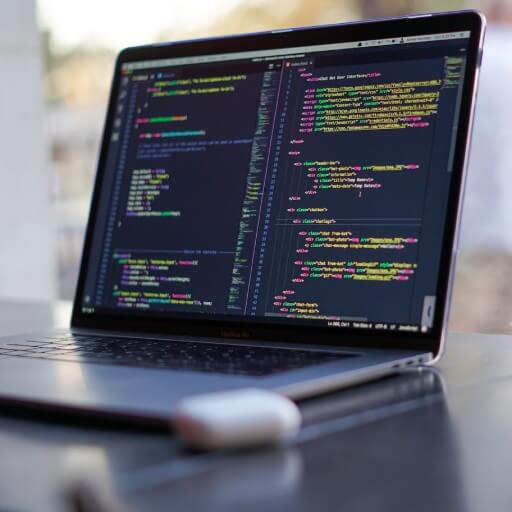 Nowadays, most website design projects require database integration. This is why we include this service for free in all of our web design services.
At this point, you might ask: why do websites require databases?  
Well, there are many reasons why websites require databases.
One reason is that databases allow websites to store data and keep track of user information. This is important for websites that need to remember user preferences or store user data. 
For websites that are built on content management systems like WordPress, WooCommerce, Shopify, BigCommerce, or Wix, database, like MySQL or MariaDB, are required to store website data including post data, product data and all other data required to make the website work.
Another reason is that databases allow websites to run complex queries to get the data they need to generate web pages. This is important for websites that need to display data from a complex data set, such as a product catalog. 
Finally, databases can provide security for websites by storing data in a secure location. This is important for websites that need to protect sensitive user data, such as financial information. 
This is where our team of experts can help you choose the right database for your website project and integrate it seamlessly into your website. 
This way, you can focus on your business goals and leave the technical details to us.
Contact us today for a quote if you need help with database integration on your website.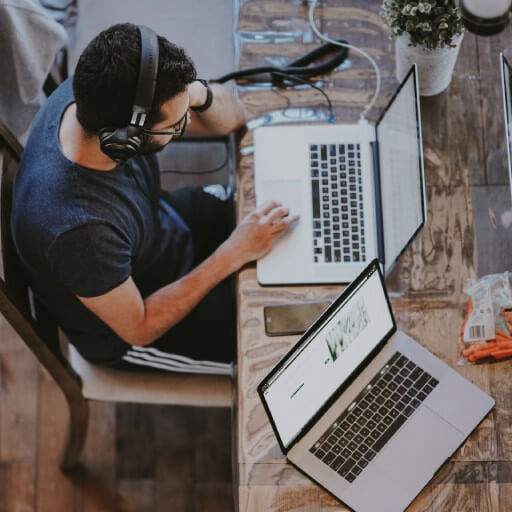 Website maintenance services are important for keeping your website up-to-date and running smoothly.
Our website maintenance services include regular updates including security updates in security patches, as well as troubleshooting and support when needed, including support for web hosting. 
This helps to keep your website running smoothly and efficiently, and ensures that your visitors have a positive experience when they visit your site.
Our website maintenance services also include our website security services as mentioned above. 
Contact us today to learn more about our website maintenance services.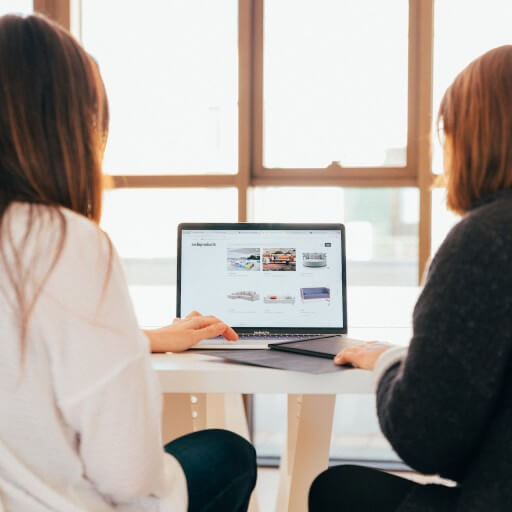 If you're looking for website design services that can help you create a professional, user-friendly website AND will train you and your staff on how to maintain and manage your website, look no further than our web design services at Caweem. 
We have a team of experienced web designers who will work with you to create a custom website that meets your specific needs and goals.
And, once your website is up and running, we can provide training services to help you and your staff learn how to use and manage your site. 
Whether you're a new business owner or an experienced webmaster, our website training services can help you get the most out of your website. 
Contact us today to learn more about our website training services.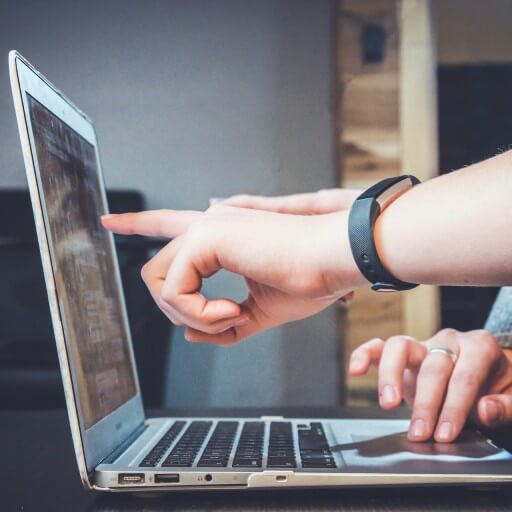 When you hire us for web design, we will also ask ask you if you want us to maintain your website with feature updates, based on feedback from and the needs of your users. 
These feature updates will be released on a regular basis, often on a monthly basis or as needed.
Here is how this works. 
Let's say that you have subscribed to our web analytics service and we regularly analyze the data collected by your web analytics software, say Google Analytics.
We then use this data to improve your website on a regular basis, in updates that we refer to as feature updates or feature upgrades.
Now for the example at hand, let's say that for one of your particular products, based on the analytics data collected, we decide to create an additional "Add to Cart" button on the product page, to help you increase your conversions and sales significantly.
This way, we keep improving your website on a regular basis to empower you to grow your business.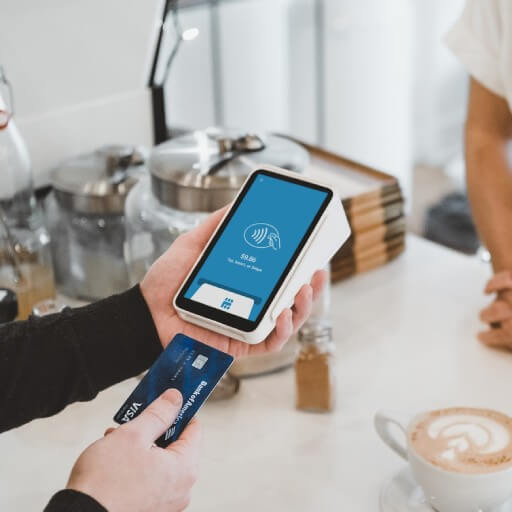 If you are looking for a payment gateway to accept credit cards and debit card payments, ACH payments, wire transfers, bank transfers, PayPal, Apple Pay, Google Pay, Samsung Pay, Bitcoin, Ethereum and other cryptocurrencies, our payment gateway integration services are for you.
And ever since the emergence of COVID-19, it has now become more important than ever for businesses like yours to be able to accept payments online.
At Caweem, we first understand the needs of your business and then find you a suitable online payment gateway with the features and services that your business needs at the lowest possible fees.
If you have an e-commerce website that needs a payment gateway or if you are looking for an ecommerce website design service that will get you the best payment gateway for your website, then you have come to the right place.
Even if your website is not an ecommerce website, you may need to accept various types of online payments from your customers, as mentioned above.
No matter what type of website or web application you have, we can help you setup and integrate some of the best payment gateways including Stripe, PayPal and hundreds of other payment gateway services.
  
To learn more on how we can help you setup state-of-the-art payment gateway on your websites, please do not hesitate to contact us.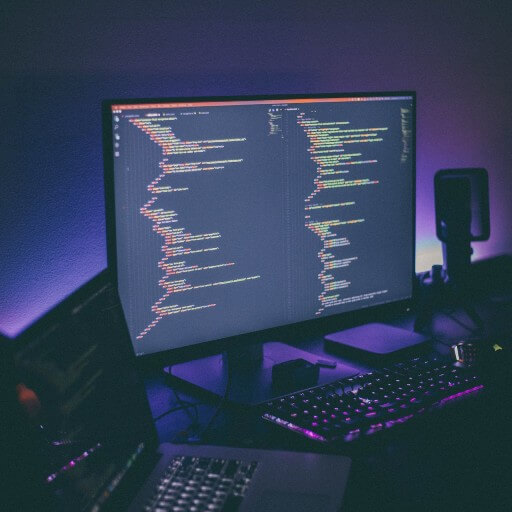 Our website development and programming services are designed to take your website to the next level.
Our skilled website developers can add advanced functionality to your website, including advanced designs, advanced animations, advanced e-commerce capabilities, custom forms, advanced database functionality, and much more.
Our expert web development team can help you keep your website looking its best and performing at its peak.
With our website programming services, you can rest assured that your website will be able to meet all of your needs, now and in the future.
Contact us today to learn more about our websetie development services.
Professional and Custom Website Design
In addition to all of the website services and web design standards mentioned above, there are two more features of our website design service that you may not find under one roof in other web design companies.
Custom Website Design
As one of the best website design companies in USA, we, at Caweem, specialize in creating custom designed websites that are both beautiful and functional.
All websites that we build are 100% custom designed to suit your needs as our valuable client.
We take the time to understand your business and your goals, and we work with you to create a website that will help you achieve your objectives.
We don't use any pre-built website templates (because that simply doesn't show your business the love it deserves).
Instead, our expert web designers will create a one-of-a-kind website design tailored to your brand's personality and goals.
You will have complete control over each and every element of your website including, but not limited to:
the color scheme of your website. The use of right colors is very important for online marketing and if you do not already have a color scheme to represent your brand, our team of professional branding specialists will create one for you. If you have already defined your brand colors, then we will use these colors to design your website.
the use of fonts on your website. Again, just like colors, using the right fonts is vital to conveying the right message to your desired audience. If you already have a font set that you are using for branding purposes, then we will use the same font styles, and if not, then our business branding experts can suggest the best fonts to suit your brand.
the use of images on your website. A picture is worth a thousand words. Powerful images alone can be sufficient to deliver your message to your audience which is why we carefully search for images with deep meaning to use when we design your websites. If you prefer, you can also send us any images that you would like to be included on your web pages, provided that you have a license to use the images.
all other design elements including buttons, animations, call-to-action (CTA) elements, spacing and more.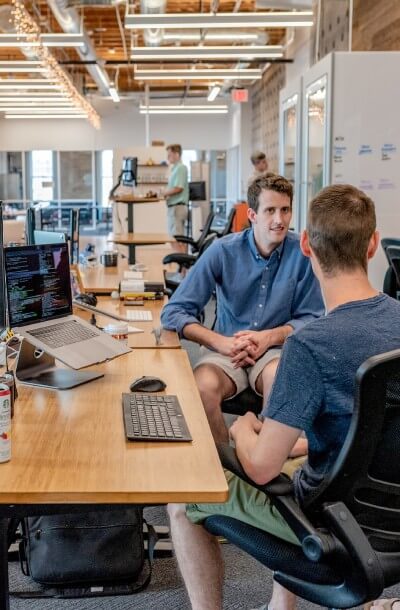 Professional Website Design
When it comes to website design, we recommend you hire a professional web design company like Caweem, instead of hiring freelancers from freelancing platforms.
The most important reason to hire a professional website design agency like us is because we have the experience and the expertise to design a website that incorporates state-of-the-art website features, is visually appealing and functional. 
Ask a freelancer to do the same thing and you may not be satisfied with the result you get. 
Professional website design companies like Caweem also offer a much higher quality of service compared to freelance web designers, who are unable to do so due to lack of experience, expertise and resources.
With regards to our website design services, we offer a wide range of services that can be customized to meet your specific needs and objectives.
We also have a professional team of experienced and talented designers who are passionate about creating websites that are both beautiful and user-friendly.
Contact us today to learn more about our website design services and how we can help you create a website that is sure to impress your visitors.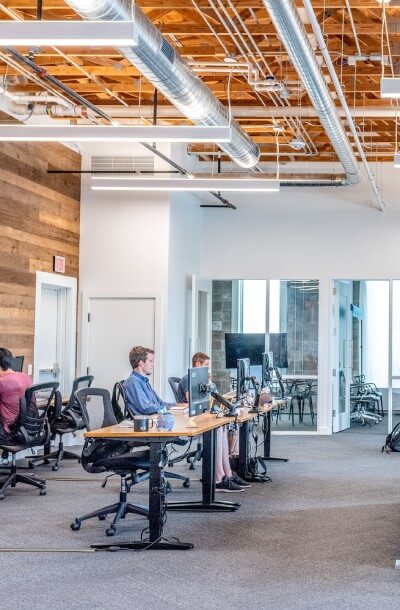 Our Website Design Process
Place Inquiry
Use our smart tool, Estimadora, to define all the requirements and deliverables of your project, including functional, design, UX/UI, content, and other requirements. Our smart tool will instantly give you a quote on the spot
Order Confirmation
As soon as you have placed your order, we will reach out to you as soon as possible to discuss more details about your project. Once we've reached an agreement, you can confirm your order by paying the initial investment amount so that we can start working on your project
Design and Development
During this phase, you can sit back and relax while we work hard to build your website. In order to create a smooth UX, we optimize each and every element of your website's UI in accordance with the goals of your project.
While in development, you can access the prototype of your website online and provide us with feedback on our progress.
Testing
Before your website goes live to the public, we conduct rigorous testing to ensure optimum functionality and performance. If there are any bugs, we fix them during this stage
Maintenance
After we have thoroughly tested it, your website is ready for your end users and thus becomes operational.
To help you grow, we nurture your website with support, maintenance, and regular upgrades
Why we Build WordPress Websites
WordPress Websites are super Popular
Did you know that more than 455,000,000 websites in the world are built on WordPress? In other words, about 35% of the internet is powered by WordPress and more than 30% of all online stores run on WooCommerce on WordPress.
The official website of Sweden, Toyota Motors Brazil, BBC America, Microsoft News, Facebook Newsroom, The New York Times, The Wall Street Journal Blog, Tech Crunch, PlayStation Blog, Hodge Bank in the UK, and Gateway Bank in Arizona are just some of the millions of companies using WordPress to build their websites.
websites are running on WordPress
WordPress Websites are highly customizable
We customize each and every element of your WordPress website, including text, images, colors, buttons, animations, videos, entire theme templates and many more features, to allure more visitors. In the pursuit of this same goal, we improve website aesthetics and performance by adding custom HTML, CSS and JavaScript. If required, we also add e-commerce, email, payment processing, website analytics and marketing functionality by installing high quality plugins developed by leading technology companies including Google and PayPal etc. Nothing is impossible in WordPress.
We build WordPress Websites that are
customized to your requirements
WordPress Websites rank High
WordPress is the most SEO-friendly CMS system in existence. Its streamlined code, and user friendly design, combined with our SEO expertise, and the availablity of SEO friendly tools like cache storage and image optimization plugins induce search engines, including Google, to rank WordPress websites at the top of SERPS. This directly translates into more website views and hence more revenue for your company.
people visit WordPress websites every month
WordPress is Ideal for Content Marketing
Despite having transformed into a full-fledged website building platform, WordPress was originally designed for blogging and content creation, and is more than likely to maintain its status as the best tool for content marketing for the entire foreseeable future.
Such in-built functionality of WordPress, coupled with our Content Creation and Content Marketing services help you capture the interest of your potential customers without actually annoying them with interruptive ads while also promoting your brand awareness and brand affinity.
Thus, when we build you a WordPress website, and do the inbound marketing for you, your business will be able maximize its ROI, while minimizing your digital marketing expenses.
more cost effective than paid advertisements
WordPress Websites are ideal for Businesses of all kinds and sizes
From large corporations to SMEs, we can easily adapt WordPress websites to the needs of businesses of various sizes in all industries, including the Health Care, Technology, Construction, Real Estate, Finance, Insurance, Automotive, Manufacturing, Wholesale and Retail industries. WordPress websites are also ideal for online businesses and drop shipping businesses.
of all websites use a CMS like WordPress
Database functionality by default
All WordPress websites have a built-in MySQL database management system to store and retrieve valuable website data such as web pages, posts, user data including user-names and passwords and user meta, comments, e-commerce store data including orders and everything else that needs to be stored.
We build Mobile friendly Websites
With more than 3.5 billion smartphone users, and with mobile internet traffic accounting for more than 52% of global internet traffic, having mobile responsive websites in the present era is a must to attract traffic from mobile devices. This is where WordPress comes in.
Safety and Security is our priority
WordPress is considered to be a very safe and secure platform to build websites on, with a secure core built on 430,000 lines of code. So focus on growing your business and let the WordPress developers take care of the rest.
We are the Most Affordable Website Design Company in New York, California, Texas, Florida, Pennsylvania and Delaware
When people think of website design, they often think of luxury. They might picture high-end designers working from modern loft spaces while sipping expensive coffee.
While these images may be true for some designers, they are not true for us at Caweem. At Caweem, we offer our high-quality website design services at an affordable price.
Our website design prices are extremely affordable because we use the latest technologies including open-source technology and next-generation platforms, including popular Content Management Systems (CMS)to build your new websites.
Thanks to the work we do using these advanced technologies, not only will your website perform faster and more efficiently than websites built with traditional and outdated website development software, but we are also able to pass on the reduction in our costs to you as our client, thereby decreasing the cost of web design for you even further.
What's more?
For a leading web design agency in the United States, our web design prices are much lower than what you can expect from some other website design companies in USA.
As a matter of fact, if you try to get a quotation for a simple website design from any professional web design company in New York, California, Texas, Florida, Pennsylvania, or Delaware, they will give you an estimate starting at about $3000 and going well over $150,000.
In contrast, at Caweem, for the exact same web design service, we will charge you only about $1000, which is approximately 67% lower than what our competitors will charge you.
Want to know what's worse?
In major American cities like New York City, San Francisco, San Diego, San Jose, Los Angeles, Philadelphia, Seattle, Austin, Houston, San Antonio, Boston, Las Vegas, Chicago, and Wilmington to name a few, the costs of website design are even higher, owing to the higher costs of living in these cites.
But thanks to our use of modern technology and efficient project management systems, we are able to minimize the operating costs despite operating from some of the same cities mentioned above.
So if you are searching for "web design New York" or "website design Austin" or are using any other terms to search for the best website design company, your search ends here.
At Caweem, we provide high quality web design services at the lowest cost in USA and worldwide.
Discounted Rates for Small Businesses in United States, Canada, United Kingdom, Australia, New Zealand, Germany, European Union, Singapore, India and United Arab Emirates
We offer discounted rates for small businesses. If you're a small business located in the United States of America, Canada, United Kingdom, Australia, New Zealand, Germany, European Union, Singapore, India or United Arab Emirates, contact us and let us know about your project.
We like to help small businesses succeed online!
Need an instant quote for our Web Design services? Click on the pricing button below to get a FREE estimate of the cost of our premium Web Design services.