SEO Services: How it makes your Business Grow
SEO Services: How it makes your Business Grow
What is SEO?
SEO stands for Search Engine Optimization and refers to the process of increasing the quantity and quality of free organic traffic to a website.
Why SEO?
SEO yields much higher Return On Investment (ROI) and Click-through Rates (CTR) than other digital marketing techniques, like Pay-Per-Click (PPC) advertisements. 
Who needs SEO?
All individuals and businesses, who want to promote their online presence, need SEO to succeed and grow.
Where to get SEO?
Use our SEO services at Caweem! We provide all the SEO services that you need to grow your business.
Competitive Research Insights
Content Creation Services
Competitive Research Insights
Content Creation Services
Content Marketing Services
At Caweem, we are defining the future of SEO by optimizing content for people, rather than engaging in deceptive practices that deceive both search engines and people.
We uphold such practices because we are committed to promoting and maintaining high quality standards on the internet. This notion is also shared by search engines including Google and Bing, who take action against websites that violate their high quality guidelines.
Thus, if you want to prevent search engines from penalizing and downgrading your website's ranking in search engine results, you should hire a SEO company like Caweem that engages in white hat SEO practices only.
Read more about our services below to learn how our professional SEO services can help your business grow.
SEO Audit Services
We initiate every SEO campaign with an in-depth scrutiny of your existing website to analyze and shortlist various SEO aspects that need to be worked upon, including website architecture, server performance, backlink profile, page load times and several other On-Site SEO, Off-Site SEO, and Technical SEO factors, in order to improve your website's organic ranking.
Note that website SEO audit, including On-Site SEO Audit, Off-Site SEO Audit and Technical SEO Audit are mostly not required for new websites that have not undergone any professional Search Engine Optimization process, and for such websites, SEO agencies like Caweem start off by conducting research into the company, its industry and its competitors to devise an appropriate SEO strategy to maximize organic visibility.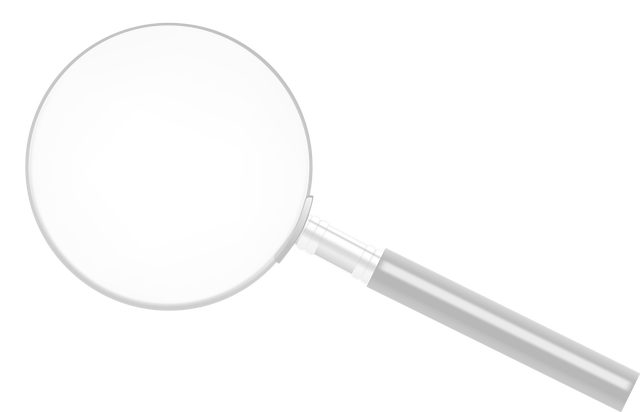 Spy on your Competition
Beat your competition at their own game! After we have conducted preliminary SEO audits if required, we start studying your competitors and provide you with competitive research insights into your competitors' websites so you can sway visitors away from their websites and convert them into your customers.
Discover their SEO secrets and their SEO strategies, including the keywords they use, their content marketing strategies, their most popular pages, their backlinks and the other On-Page and Off-Page SEO tactics that they have deployed to stay ahead of the curve so far.
In addition to that, we can help you monitor several other facets of your competitors' digital presence including their search engine rankings, their website traffic, content ideas and much more so you can stay ahead of the game.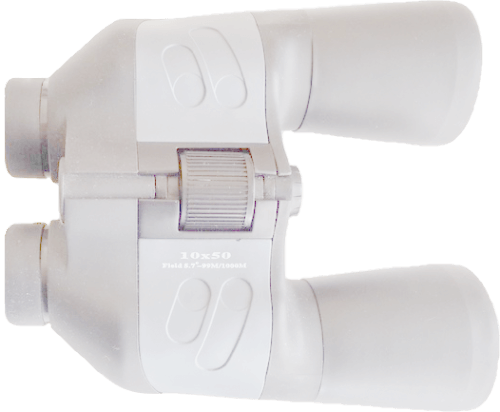 Keyword Research
Keyword Research is a core SEO service that SEO specialists like Caweem use to find popular words and phrases which people use to search the internet through search engines.
Once we have thoroughly looked into your competitors marketing strategies, we generate new opportunities for your growth as we embark on an assiduous keyword research campaign to identify keywords, that when used in your content, will take you to the top of Google SERPS.
To boost conversion rates even further, we also search for long-tail keywords that are more specific to your content, products and services, and then appropriately embed these keywords into your content, because these long-tail keywords have very high conversion rates, that tend to be 250% more than the conversion rates of their shorter counterparts.
As a part of this campaign, we also explore additional keywords, known as Latent Semantic Indexing keywords or LSI keywords, that are semantically related to your topic, and incorporate these into your content, as LSI keywords help search engines figure out the context and can thus help you rank higher in organic search results.
So if you wish to hunt down your competitor's keywords and avail such valuable services, then Caweem SEO services is the keyword you are looking for!

Content Creation
Now that we know what keywords to target and rank for, we are ready to create some luscious content to nurture your digital presence and promote your brand awareness.
To accomplish this, we make your customers love you by creating content that they love. We can create this content for you in the form articles, blog posts, videos, info-graphics and even interactive content, in order to generate more qualified leads for you, while providing valuable content for your customers at the same time.
In addition to generating 6 times more conversions than outbound marketing techniques like paid advertisements, regular content creation can be used as a persuasive remarketing strategy to turn regular visitors into regular customers.
Thus, if you subscribe to our regular content creation services, we will make sure that your brand, products and services stay in front of your customers through a systematic content creation strategy that focuses both on the quality and quantity of content, since the frequency of content creation is directly proportional to conversion rates as well.
Of course, this also means that we are more than willing to write long form content on your behalf in case you require it.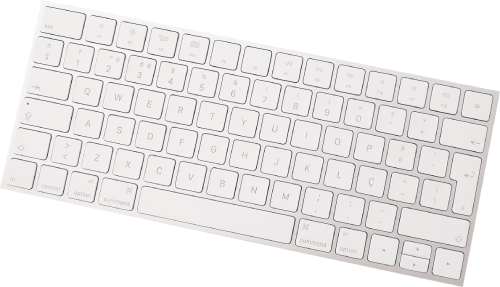 Copywriting Services
In the realm of search engine optimization, if Content is King, then Copy is Queen!
While the main goal of content writing is to generate organic search traffic through search engines, the primary objective of copywriting is to convert website traffic into sales or leads by writing up marketing content.
This is where our Caweem Copywriting Analogy comes in, because the game of SEO is, in many ways, like the game of chess. Just like in chess, without the King, you loose the game, but without the Queen, you cannot win the game either.
Since you need both the King and the Queen to win the battle, we at Caweem can help you strike the right balance by strategically crafting copies for your products and services pages to maximize conversions while also creating high quality content in the form of blog posts to educate your audience.
In a similar way to content writing, we initiate copywriting after conducting significant research including, keyword research, competitor research and industry research, followed by copywriting and content implementation.
Additionally, since the length of the content is also one of the most important ranking factors used by search engines like Google, we also provide longform copywriting services to write content that is more than 1000 to 4000 words long, and sometimes even longer.
In the end, since the pen is mightier than the sword, Caweem is the only pen you need to win this battle!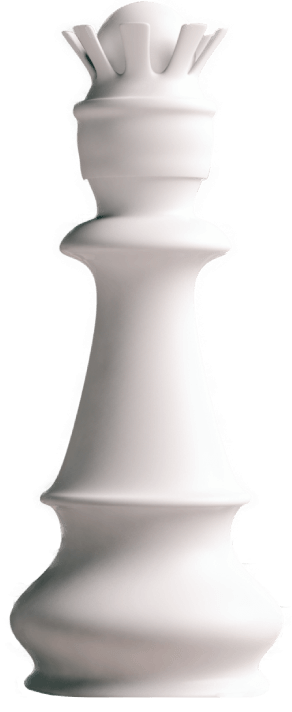 On-Page SEO
Once we are ready with the keywords, content and copies, we are ready to perform On-Page SEO or On-Site SEO. This SEO marketing strategy involves enhancing as many elements on your website and web pages as possible, in order to pursue higher organic rankings in Search Engines.
To conduct On-Page SEO marketing, we:
Optimize metadata for each page, including the meta title, and the meta description, which help search engines understand the content of a page,
Optimize meta robots attribute to ensure proper indexing,
Utilize H1, H2, H3 and other header tags strategically,
Use keywords, their synonyms and LSI keywords strategically and prudently,
Optimize image attributes including image file size and image alt tags,
Implement SEO friendly URL structures,
Embed internal links to other important pages of your website when necessary
Link out to authoritative websites when appropriate
Set up Canonical tags correctly if required, in order to prevent duplicate content issues
The above list outlines just a few of the several other SEO techniques that we use to drive organic growth for our clients.

Technical SEO
Technical SEO is the process of improving the technical attributes of a website in order to prepare it for crawling and indexing by search engines like Google and Bing etc.
As a part of our Technical SEO management services at Caweem, we tackle all of the various technical SEO challenges that can obstruct your road to growth and success.
We start off this technical marketing process by ensuring that your website is fully secured using SSL/TLS encryption so that data transfer can occur over the secure HTTPS protocol instead of the less secure HTTP protocol.
Another crucial Technical SEO tactic is to reduce the page load time of all the pages on your website, since PageSpeed is a critical ranking factor that determines your position in the organic search results (SERPS).
If required, we can also recommend you to upgrade your web hosting services in order to improve your server response times and thus achieve lightning fast page speeds.
To help your website rank better both on desktop and mobile devices, we design all websites to be mobile friendly by default, as search engines, especially Google, award responsive websites with higher position in search results.
When performing On-Page SEO, we also add structured data markup using the Schema.org markup to all of your pages in order to enable search engines to better understand the content of your pages, thereby enabling your web pages to be featured in at the top of Google search results in the much fancied Featured Snippets.
Additionally, whenever possible, we minify the HTML, CSS and JavaScript code on your website to help boost your website speed and also look out for canonical errors to fix duplicate content issues, and replace broken links with appropriate link redirects.
If strategically viable, we also develop Accelerated Mobile Pages or AMP pages or AMP blog posts for your website so as to decrease page load time on mobile devices, and thereby increase your organic ranking in search engines.
Before submitting your XML site map to search engines to instruct their web crawlers or spiders to start indexing your website, we make sure that your website's robots.txt protocol is correctly configured to allow search engine robots to crawl the website as required.
Finally, we submit your site maps to all major search engines including Google, Bing, Yahoo!, Yandex and Baidu and then utilize their official webmaster tools like Google Search Console and Bing Webmaster Tools to monitor your site for technical issues.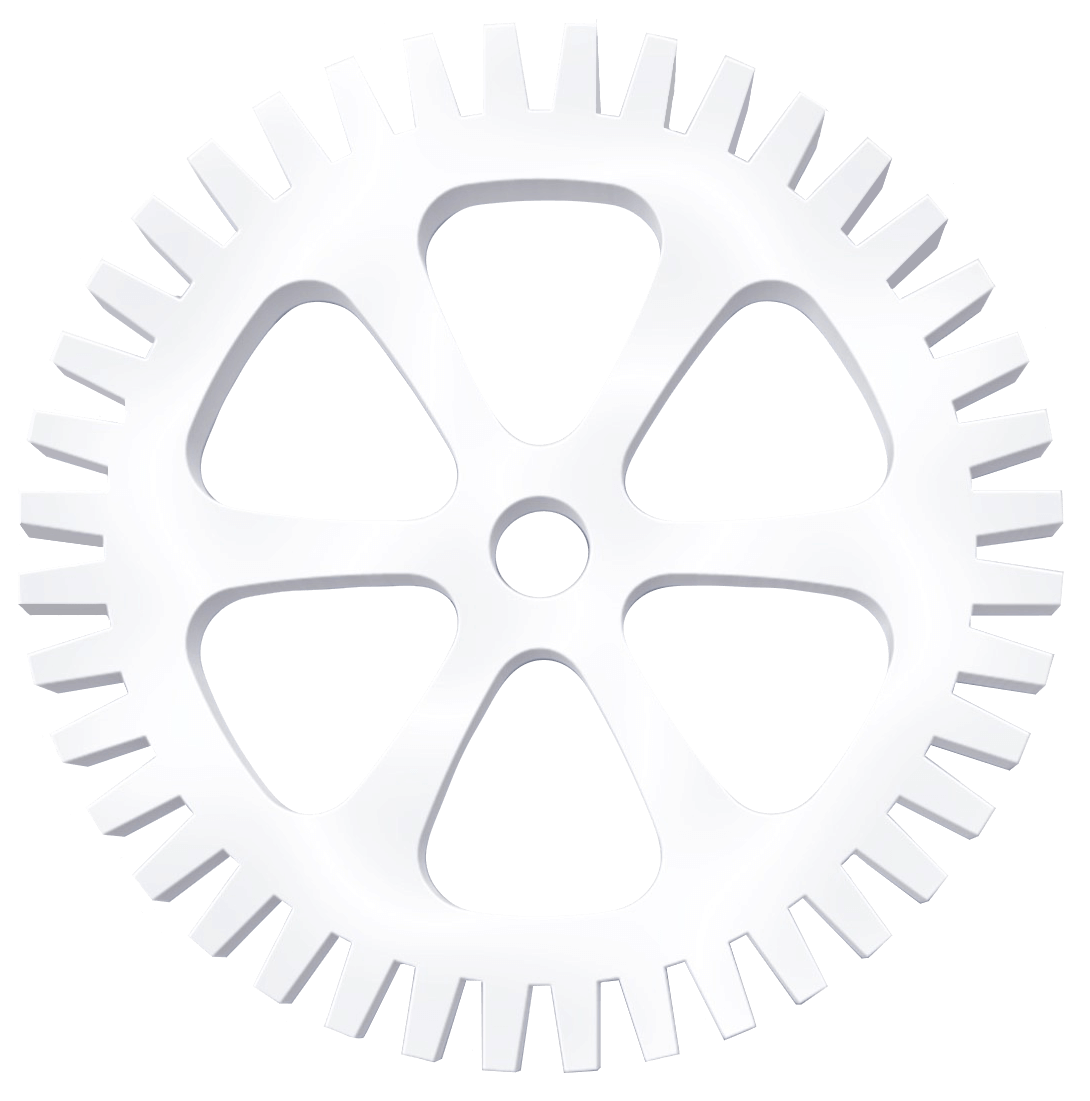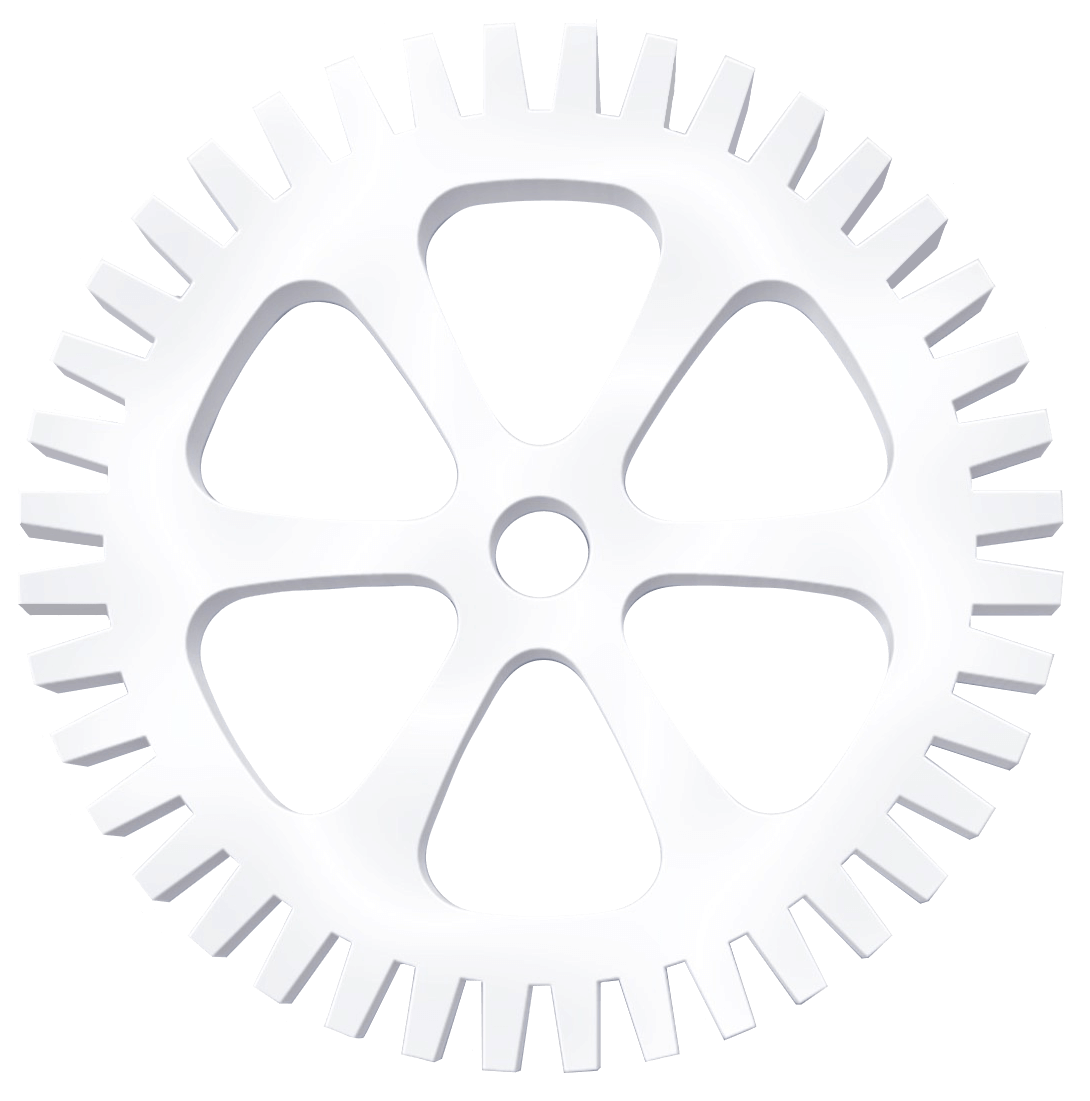 Local SEO
If your business is a local "brick-and-mortar" store such as a restaurant, a coffee shop, a grocery store, a local retail store, or any other kind of business that operates in a physical location, you will require our Local SEO services.
As the name implies, this SEO process involves search engine optimization of such local "brick-and-mortar" stores for specific locations and for Service-in-Location or SiL keywords such as "web designer in Manhattan" or "SEO company in New York" and so on.
As a result, Local SEO, which is usually also accompanied by all of the other SEO services mentioned on this page, is mostly required only for businesses whose customers require locale specific services.
As an example, let's assume that you own a restaurant located in New York City only. For this single branch, Local SEO is required for New York city only, since your restaurant can only cater to the needs of those living near your restaurant.
Needless to say, in such a situation, it would be unnecessary to optimize for local search results in Los Angeles or San Francisco since your restaurant cannot serve customers in those cities.
On the other hand, if the same restaurant has multiple branches in several other cities, states or in other countries, then separate Local SEO would be required for each branch!
Therefore, to ensure that local customers are able to find your products and services online, our dedicated SEO experts leave no stone unturned in the pursuit of boosting your business rankings in Google Snack Pack or Map Pack, which appears at the top in Google and lists local businesses in response to a locale specific search query.
To achieve this, one of the many things we do is to promote your online presence through business listing tools like Google My Business, Bing Places, Apple Maps, Yelp, Foursquare and through other similar well-known local business directories and local business citation websites.
In addition to listing your Name, Address and Phone information on these tools and directories (known as NAP citations), we also fully optimize your Google My Business Profile to maximize your ROI. Thus, if you wish to outrank your local competition, we recommend you to sign up for our Local SEO package.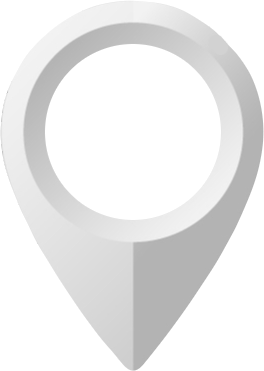 Voice Search Optimization (VSO)
With voice search queries accounting for about 50% of all search queries already, it is imminent that voice search is here to stay.
Not only is voice search 3 to 4 times faster than typing, it is also becoming more and more popular by the day due to its sheer convenience.
What is most interesting about voice search is that you do not have to separately optimize your content for voice search, especially if you avail our SEO services, because all content that we create is optimized for voice search by default.
Since voice searches are mostly in the form of questions, we at Caweem try to write our content in a conversational format when optimizing content for voice search, so that searchers can get short and sweet answers to their questions.
By default, we also optimize all indexable pages using Schema markup so that these pages become eligible for the much coveted Featured Snippets at the top of SERPS in Google.
And just because these pages have been optimized for featured snippets, these pages are also simultaneously optimized for voice search as well, since more than 40% of voice search answers are extracted from featured snippets.
Additionally, we also create FAQ pages on your website and optimize these for "question keywords", so that search engines can instantly answer the public using this FAQ knowledge base.
To help Search Engines instantly find your website content to answer voice search questions, we also boost your website speed by utilizing a variety of speed optimization strategies including Technical SEO and On-Page SEO, as explained above.
So if you want Google Home, Alexa, Siri and Cortana to talk about you, you have to talk to us first!

Off-Page SEO
In contrast to On-Page SEO, Off-Page SEO refers to techniques that are undertaken to improve organic rankings in SERPS without making changes on your website.
Also known as Off-Site SEO, these optimization techniques include measures that boost a website's trustworthiness, authority, and popularity by earning links from other trustworthy and authoritative websites on the internet.
This is why the process of earning links to your content forms the core of our Off-page SEO services at Caweem.
Furthermore, we at Caweem indulge in white-hat SEO practices only, because that is what benefits both your end users and your business in the long run.
So if you do not want to be penalized by search engines, then you must subscribe to our SEO packages.

Content Marketing
While content creation promotes brand awareness, Content Marketing stimulates brand affinity.
With content writing, we are able to convert your regular website visitors into regular customers, but with our Content Marketing services, you can turn these regular customers into your loyal brand advocates!
We help you attain this level of customer retention with the help of highly educational content, which not only engages your targeted audience, but also fosters trust between you and your customers by establishing your company's credibility and authority.
In addition to just creating high quality content, we help you in marketing this content, which in turn helps you earn high quality leads while nurturing a strong relationship with these leads.
What's more? With our esteemed SEO management services, we strive to maximize your ROI by empowering you to generate 3 times as many leads as other outbound marketing strategies while reducing your marketing costs by more than 60%.
Fancy such aspirations? Well, lets get started then.

Let's meet your King and Queen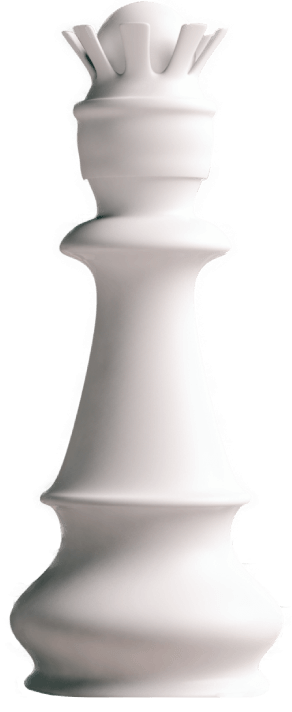 If you are in the quest for the best website SEO services, we guarantee you will love our services.
As you can tell by now, we are an SEO services agency that has an in-house team of SEO experts who are waiting for your order to execute our well-planned SEO marketing services to take your revenue through the roof.
Before we begin however, it is important for you to understand that SEO is a long term game which requires strategy and patience.
If any SEO company tells you that you can reach page 1 of Google or Bing in a short amount of time using their SEO hacks, we are sorry to inform you that they are lying to you!
Unlike these other SEO services companies that claim instant success, we are honest, and before you subscribe to our monthly SEO services, we will advise you upfront how long SEO can possibly take to get your website to the first page of search engines like Google or Bing.
Let's meet your King and Queen
Need an instant quote for our SEO services? Click on the pricing button below to get a FREE estimate of the cost of our SEO services.