PPC Management: What, Why, Who, Where & When
What is PPC?
PPC or Pay-Per-Click is a digital marketing model in which advertisers pay a fee only when their ads are clicked. PPC ads can be set up on Search Engines like Google and Bing, and on social media websites like Facebook, Instagram, Twitter and LinkedIn.       
Why PPC?
With Pay-per-Click marketing, businesses can instantly start to generate sales and leads, moments after their PPC campaign has been launched. PPC ads enable businesses and their products to appear at the top in Google and Bing, which results in more online conversions.            
Who needs PPC?
If you are an individual or a businesses and want to sell or promote your products and services online, you will need PPC marketing. In addition to that, PPC ads and other forms of Social Media Marketing services, are also ideal for raising awareness and for building a brand identity.
Where to get PPC?
To set up and manage a successful PPC campaign, you will require assistance from a professional online marketing or PPC expert like Caweem.   
Our PPC experts are Google Ads Certified, and can help you grow your business with Google Ads. 
PPC Advertising and its Benefits 
High Return on Investment
Businesses earn average of $ 2 in income for every $ 1 spent on Google Ads, according to Google, a 200% ROI
Increased Click-Through Rate
Ads showing at the top in Search Engines have a high CTR that is 300% more than the average CTR 
Increased Website Traffic
Display advertising can increase website traffic by about 300%
According to Google, Ads can help increase brand awareness by more than 80%
Influence Purchase Decisions
Advertisements encourage more than 90% of consumers to make a purchase
Paid Search Ads help more than 75% of consumers find the information they are looking for  
65% of B2B companies have acquired customers through LinkedIn paid ads.
Most people are fine with ads
More than 60% of online consumers will click a Google Ad
PPC visitors are 50% more likely to make a purchase than organic visitors
Small Businesses need PPC
More than 70% of small businesses run PPC campaigns
Attract Commercial Searches 
Paid ads get 65% of all clicks when a user needs to buy a product online 
More than 40% of clicks go to the top 3 paid ads in search results
Why Caweem PPC Management
Google Ads Certified Professionals
All our digital marketing experts are Google Ads Certified, and have been trained by Google to help you run successful marketing campaigns. We have Google certifications in Search Ads, Shopping Ads, Display Ads and Video Ads. 
Transparent Pricing & Customized Plans
In the pursuit of becoming the best PPC agency, we have designed a PPC pricing calculator to ensure that our PPC management pricing remains transparent. This tool also helps us create unique PPC campaigns based on objectives defined by our clients.
Maximum Return on Investment
Your Return on Investment (ROI) means the world to us, and in order to maximize your ROI, we meticulously create brilliant advertising campaigns for all our clients using our well-established and precise ad targeting techniques.
Need more reasons to choose us? Read more about our PPC Management services below
Our PPC Management Services
Search Engine Marketing
Search Engine Marketing (SEM) lies at the core of what we do here at Caweem and is a form of online marketing in which digital marketing agencies like Caweem help companies drive traffic to their websites and increase their sales through paid advertisements placed on Search Engines like Google and Bing.
If your company is just starting off with marketing and seeks high ROI, we recommend you start advertising online with Google Ads.
Learn how we can help you grow your business with our Google Ads management services.
Social Media Marketing
Social Media Marketing is a form of digital marketing that involves advertising on social media networks like Facebook, LinkedIn, and Instagram, rather than advertising on Search Engines.
A critical advantage of Social Media Marketing over Search Engine Marketing is that allows advertisers to target potential customers based on their behaviour and interests rather than their search queries.
Social Media Marketing is also ideal for raising brand awareness.
Facebook Marketing
With more than 2.5 billion monthly active users, Facebook Advertising or Facebook Ads is undoubtedly one of the best online marketing solutions out there.
We recommend advertising on Facebook if you want to target your ads to those people who are most likely to buy your product or service.
In addition to helping potential customers find you online, marketing on Facebook helps you promote brand affinity and loyalty by establishing a social connection to your products and services.
LinkedIn Marketing
LinkedIn Advertising is ideal for businesses looking to sell their products and services to other businesses.
As a pinnacle of its B2B marketing solutions, LinkedIn even allows advertisements to be targeted to specific companies and industries, and based on job title, job functions, job seniority level, education and skills, and other demographics.
Thus, we highly recommend LinkedIn if your business wants to generate B2B leads.
Ad Copywriting
Copywriting is the pièce de résistance of the services we provide here at Caweem.
It is the art of writing to induce users into buying your products and services. Nobody will do it better for you than we will.
Audience Research
Unlike most other PPC companies, we at Caweem conduct an Audience Research or a Demographic Research to identify and rank groups of consumers in the order of how likely they are to convert.
We then target ads starting from those groups that are most likely to convert. From our experience, this approach tends to generate much better ROI than approaches that do not utilize this technique.
Remarketing
Remarketing, as the name suggests, is the process of re-targeting your ads to website visitors who left your website without converting.
In simpler terms, if people have visited your website or mobile app in the past, and have not purchased your product or service yet, you can use remarketing to continue to persuade these people to consider your products and services until they make a purchase.
Remarketing can boost conversion rates by more than 150% and since 98% of website visitors leave websites without ever making a purchase, let us manage your marketing campaigns so that we can turn these visitors into customers with the help of remarketing.
Landing Page Development
A Landing Page is the web page users arrive at after they click on an advertisement.
The purpose of this page is to convince website visitors to buy a product or service, or to fulfill other conversion goals such as signing up for a newsletter etc.
Therefore, we design each and every element of a Landing Page, including call to action (CTA) elements, with utmost diligence to ensure maximum conversions through the best possible landing page experience.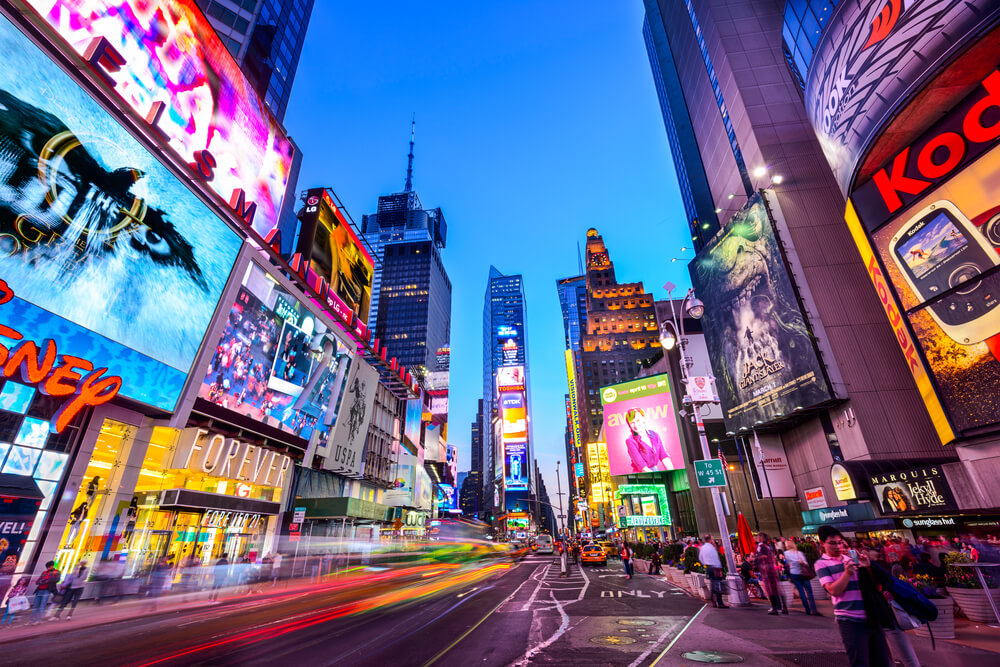 Need an instant quote for our Ads Management services? Click on the pricing button below to get a FREE estimate of the cost of our Ads Management services.